Say hello to the Peek-a-Boo box
Little luxuries delivered right to your doorstep. Locally-sourced from Canadian businesses and artistans.
Scroll down for spoilers.
Peek-a-Boo Box
$ 50.00
Free shipping in Canada
The Peek-a-Boo box is a mini collection designed to give you a special look into The Little Shop Box's locally sourced luxuries.
Each box contains:
Coconut & Oat Milk Bath, Só Luxury
Half-Striped Rust Scarf, Pokoloko
Lunen-Berries Soy Candle, New Scotland Candle Co.
White Pearl Stud Earring, Caracol
Plus a few surprises!
Coconut & Oat Milk Bath
Só Luxury
Mission, British Columbia
1
Só Luxury's signature Coco Oat Milk Bath is perfect for sensitive skin. It was created by Amanda to help soothe her little one's eczema more than 5 years ago, and is now a Licensed Natural Health Product in Canada. 
Regardless of whether you're looking for skin treatment or just a relaxing soak, this subtly scented all-natural bath soak is perfect for adults and littles!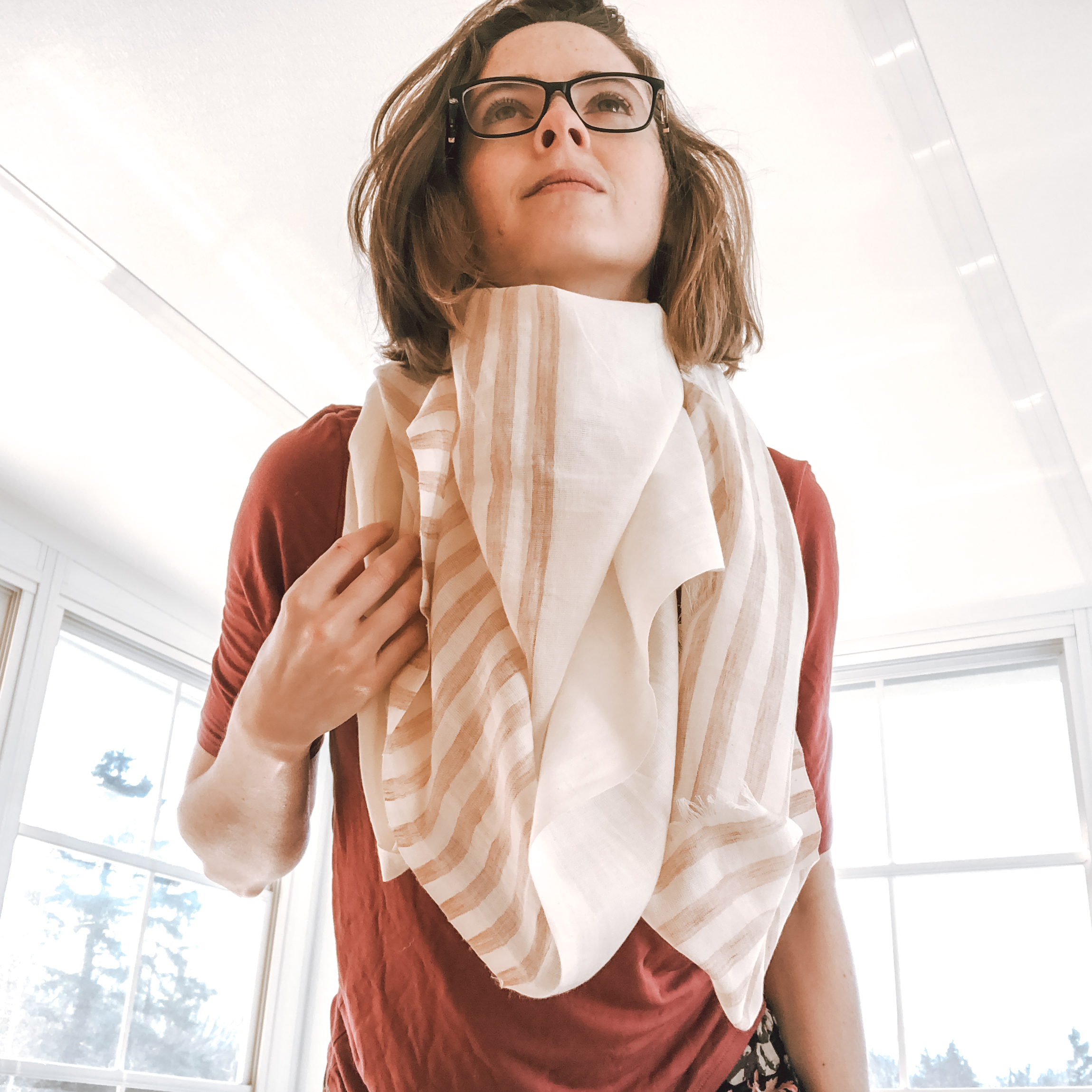 Half-Striped Rust Scarf
Pokoloko
Ottawa, Ontario
2
This lightweight scarf is perfect for all seasons whether over a cool spring outfit or peeking out from under your heaviest winter jacket!
PLUS! For every purchase Pokoloko plants two trees to offset CO2 emissions accumulated in the process of creating and delivering their goods.
Lunen-Berries Soy Candle
New Scotland Candle Company
Kentville, Nova Scotia
3
Spring is calling! Take a trip to the port town of Lunenburg, Nova Scotia with this 7oz Lunen-Berries soy candle. This sweet, fresh, original scent is a personal favourite!
PLUS! The New Scotland Candle Company donates a portion of profits to Feed Nova Scotia, an organization that works to increase food security throughout Nova Scotia.
White Pearl Studs
Caracol
Beloeil, Quebec
4
The perfect pearl pair. These versatile studs are great for everyday wear - morning, noon, and night. Spice up your work-from-home wardrobe, or sparkle on your next grocery run.
PLUS! We love Caracol's commitment to improving quality of life for underprivileged women and girls.
More spoilers coming soon
Sign up to the Little Shop Newsletter to receive spoilers and deals first!
© Copyright 2021 The Little Shop Subscription Box
All rights reserved.